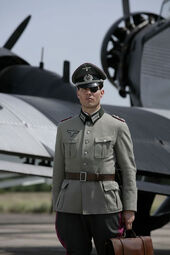 :

Leningrad (Ленингра́д, 1924–1991) is a city and a federal subject of Russia located on the Neva River at the head of the Gulf of Finland on the Baltic Sea. The city's other names were Petrograd (Петрогра́д, 1914–1924) and Saint Petersburg (Russian: Санкт-Петербу́рг (help·info), tr.: Sankt-Peterburg, Russian pronunciation: [sankt pʲɪtʲɪrˈburk]) . It is often called just Petersburg (Петербу́рг) and is informally known as Piter (Пи́тер).
Ad blocker interference detected!
Wikia is a free-to-use site that makes money from advertising. We have a modified experience for viewers using ad blockers

Wikia is not accessible if you've made further modifications. Remove the custom ad blocker rule(s) and the page will load as expected.