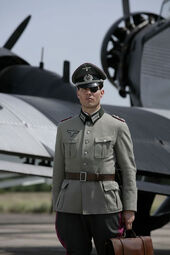 :
The Pacific War was the part of World War II—and preceding conflicts—that took place in the Pacific Ocean, its islands, and in East Asia, between July 7, 1937 and August 14, 1945. The most decisive actions took place after the Empire of Japan attacked various countries, who together came to be known as the Allies (or Allied powers).
Ad blocker interference detected!
Wikia is a free-to-use site that makes money from advertising. We have a modified experience for viewers using ad blockers

Wikia is not accessible if you've made further modifications. Remove the custom ad blocker rule(s) and the page will load as expected.